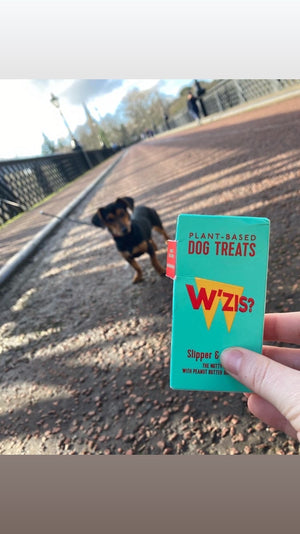 Dogs with dietary requirements; are you tired of not being allowed tasty treats?

Get those tails a-waggin', W'ZIS are treats without meat or wheat - grain-free goodness for good dogs.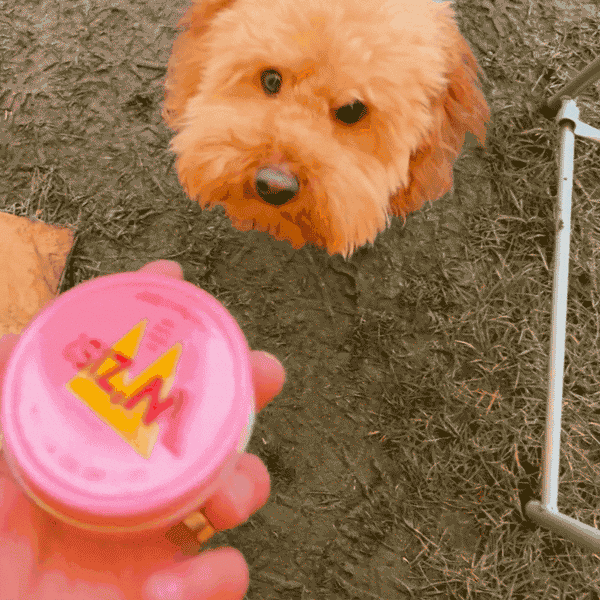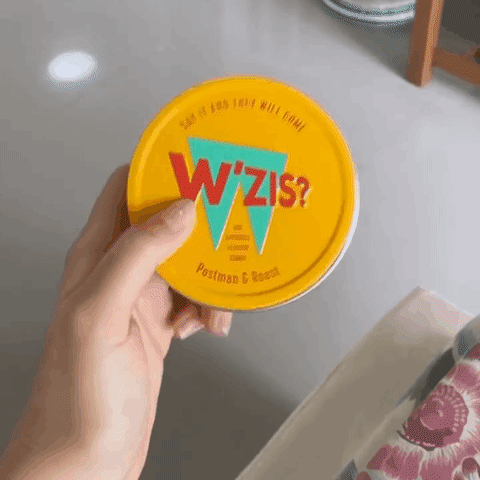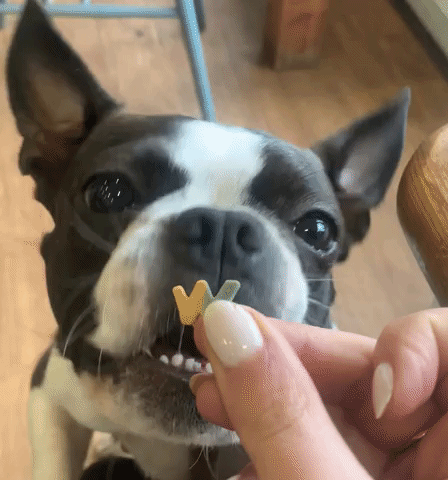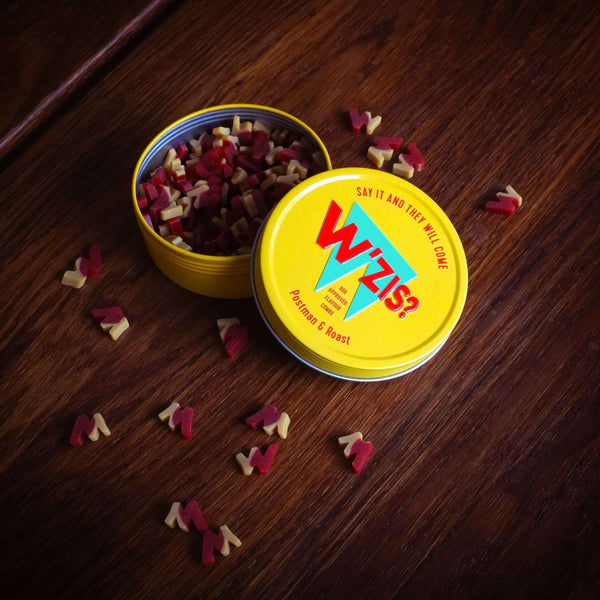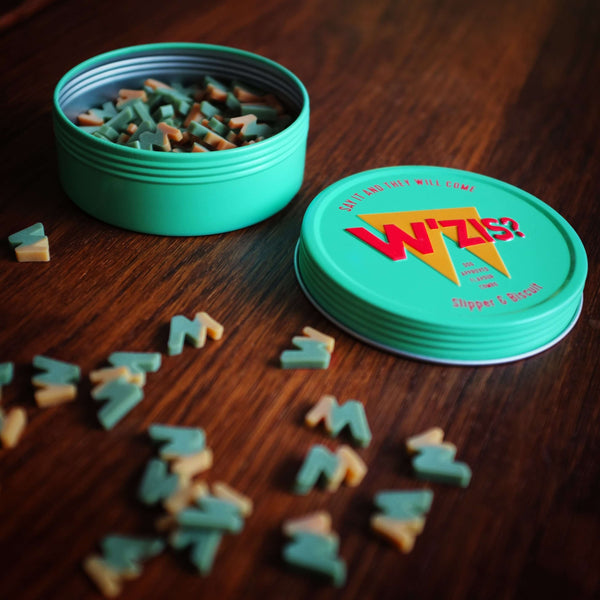 Chews to choose...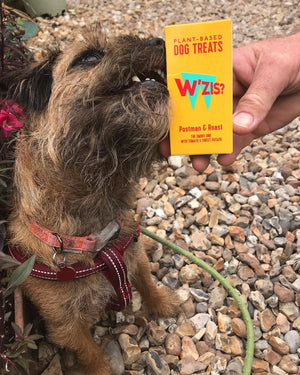 Treat Boxes
Our low-fat, one-calorie treats in a travel size box instead of a tin. Whatever floats your boat. Perfect for popping in your pocket for a walk or training session. Our cardboard dispenser is 100% plastic free and recyclable. Each dispenser contains approx 70 treats.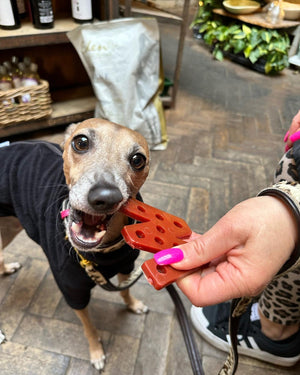 Dubyas
A big, bold and jauntily 'W' shaped chew. Something for your hound to get his or her teeth into. Low in fat and 80 calories per chew, the Dubya is perfect long-lasting dog chew to keep your pooch happy while you kick back and enjoy a little R&R.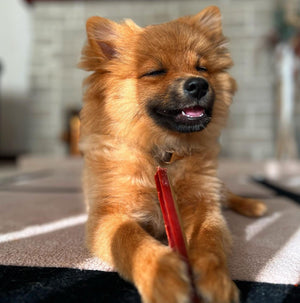 Fangs
The Fang is our sugar free dental stick, angularly shaped to scrape those teeth and tickle their gums. The regular Fang comes in our smoky Postman & Roast flavour, while out Fruity Fresh Fang is laced with fennel, parsley and coconut oil for fresh breath.
Healthy never tasted so good...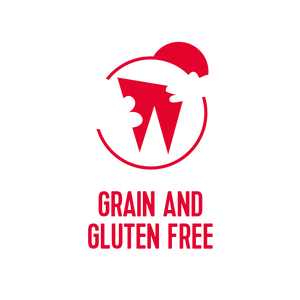 If your dog has been diagnosed with a gluten or gain intolerance, they will not be able to eat wheat, barley or rye; which are often used as a binding agent in treats. We use sweet potato flour in our recipe instead, so W'ZIS treats and chews are perfect for gluten-free pooches.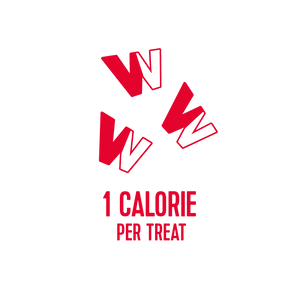 Our little 'W's in a tin, the perfect training treat, are only 1 cal per treat. Even the smallest of dogs can eat their fair share each day.

Our Dubyas and Fangs are larger, and we recommend no more than one chew a day or break in half for smaller dogs.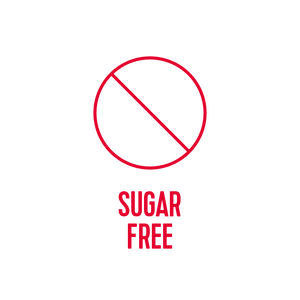 Sugar-free often means artificial sweeteners are used to replace sugar.
We don't use any artificial sweeteners in our products.

We use sweet potato as a binding agent, excellent for digestive health and blood sugar management.
Straight from the pooch's mouth
Wow my grain allergic dog is so fussy but she is going MAD for the Lamp Post & Chips treats!!
Yvette
We are converted! My little Cockapoo loves these, and they are so much better for her allergies than anything else on the market....even a benign looking biscuit has meat derivatives and wheat. These treats are long lasting, healthy and smell delicious. I even ordered for my nephew's Pugs, now he's converted! Let's spread the word and give our doggies the treats they deserve!
Lynnie
After having dogs for 15 years, these are the best treats I have found. No more crumby and smelly pockets or fingers, and no more paying through the roof for grain free / natural treat! These are absolutely brilliant. Clean, no mess, reasonably priced, great size and shape and great flavours, even for my picky dog! Smell lovely and come in the coolest tin! Thank you
Megan
Your flavours are funny, but what do they actually taste like?

We named our treats after W'ZIS O.D (original dawg) Greta's favourite things.

Postman & Roast is a smoky bbq flavour, smells just like a certain retro bacon flavour crisp. Made with tomato, pumpkin and sweet potato.

Lamp Post & Chips is a subtler fruity flavour and has a rosy hue thanks to the purple sweet potato.

Slipper & Biscuit is for the peanut butter lovers. Made with Broccoli, Apple and Peanut Butter.
What is gluten intolerance in dogs?

Intolerance to gluten and grains is rare in dogs. However, if they do suffer, they will find it hard to absorb nutrients in their small intestine, leading to various health issues.
What's the difference between grain-free and gluten-free

Essentially, grain-free is also gluten free. Some, but not all grains, include gluten.

Gluten is a protein that helps bind food together. Gluten free applies specifically to three grains; wheat, barley and rye.

Rice and oats are also classed as grains, but these are gluten free
Can I give them to my puppy?

Our treats are suitable for puppies from 4 months (16 weeks) old.
What are the signs of gluten intolerance in dogs?

Flatulence
Hair loss
Frequent Scratching
Inflammation
Sneezing
Coughing
Wheezing
Seizures
Are your treats suitable for dogs with dietary issues?

You will always need to consult your vet if you have any doubts, but generally, our treats are popular with dog owners whose pooches have allergies, kidney issues or other sensitivities to food.
Age verification
By clicking enter you are verifying that you are old enough to consume alcohol.