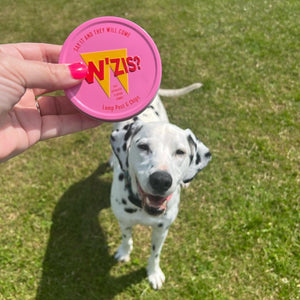 Calling all Dalmatians, Bulldogs, Dachshunds, Miniature Schanuzers and other health-conscious hounds who dine on a low purine diet...

Are you tired of not being allowed tasty treats because of your dietary requirements? Get those tails waggin' - our low-purine, low-protein treats and chews are made for you!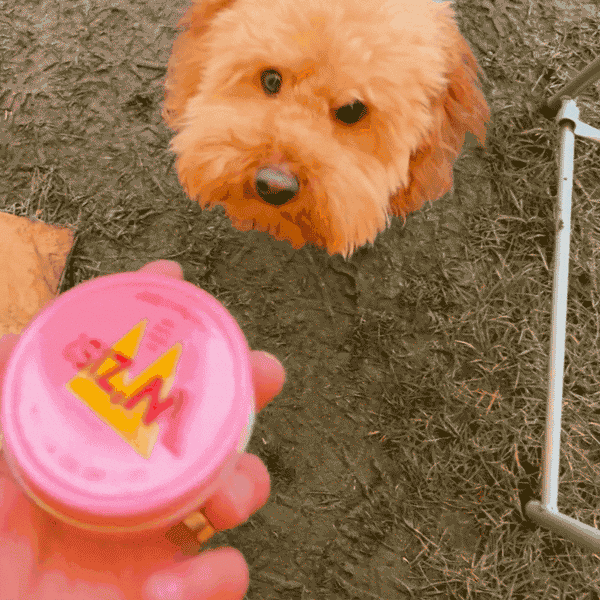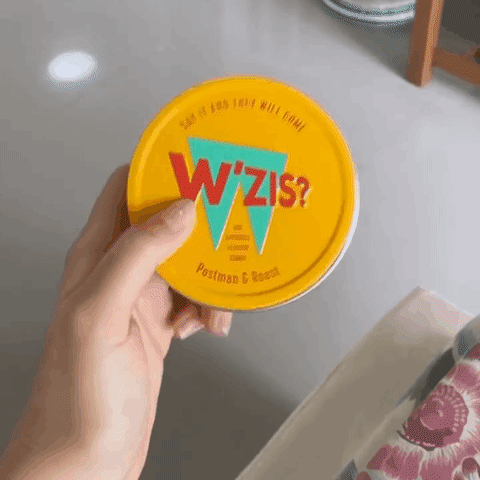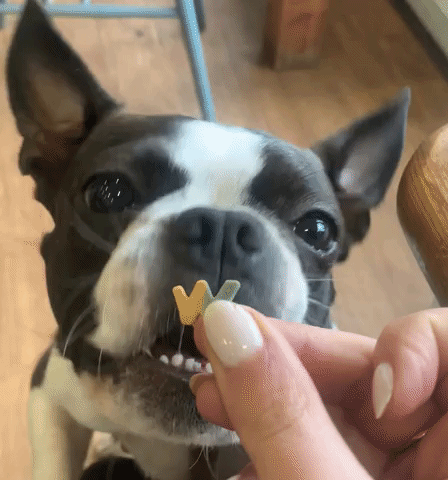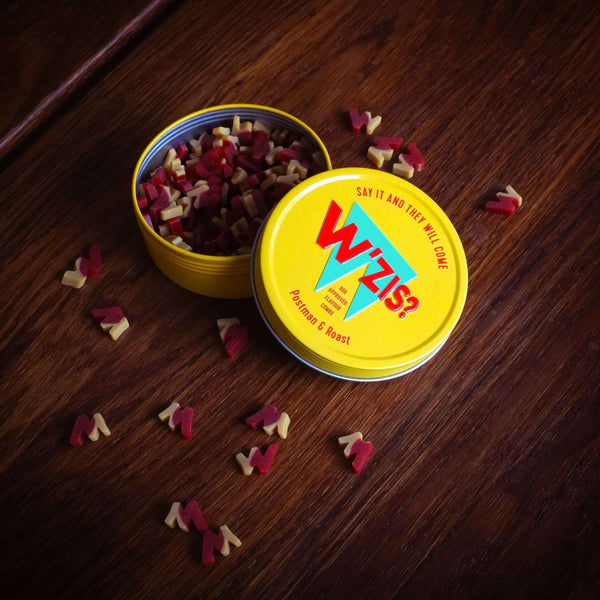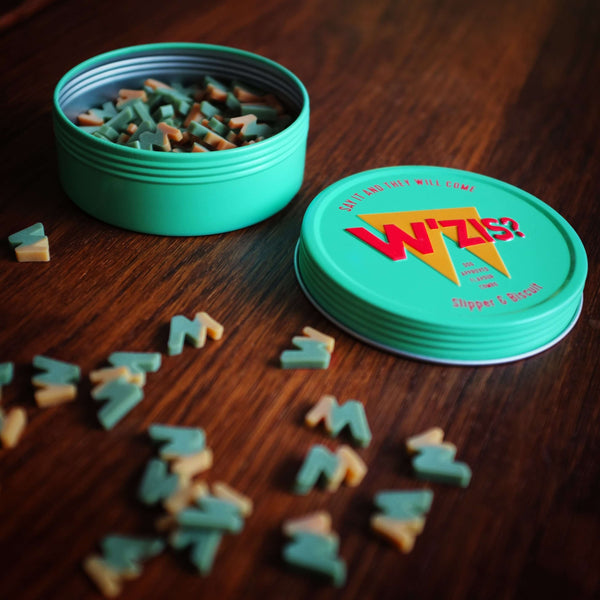 Chews to choose...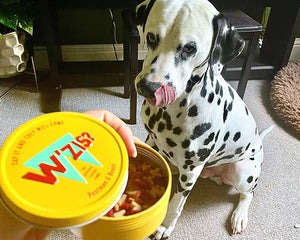 Treats
Our tasty lil' treats in a tin (or a box - whatever floats your boat) are low in purine, making them a great choice for discerning Dalmatians, or other breeds who require a low-purine diet.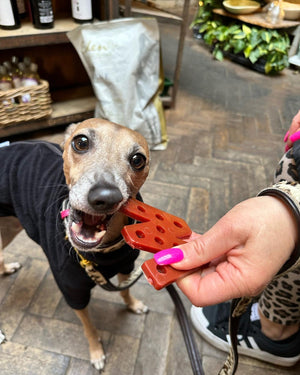 Dubyas
A big, bold and jauntily 'W' shaped chew. Something for your hound to get his or her teeth into. Containing only 2.5% protein and low in purine, the Dubya is perfect long-lasting dog chew to keep your pooch happy while you kick back and enjoy a little R&R.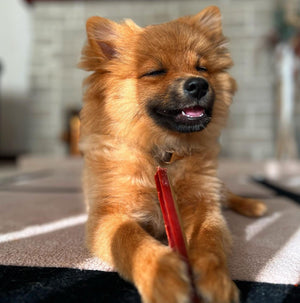 Fangs
The Fang is our sugar-free dental chew, angularly shaped to scrape those teeth and tickle their gums. The regular Fang comes in our most popular flavour Postman & Roast, while out Fruity Fresh Fang is laced with fennel, parsley and coconut oil for fresh breath and healthier teeth. 
Healthy never tasted so good...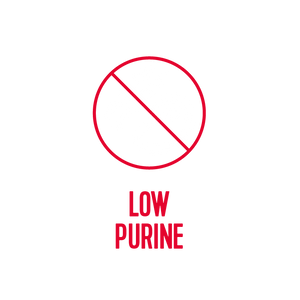 The chemical compound, purine, is found in some foods such as fish and red meats. Some breeds, such as Dalmatians, require a low purine diet, because they are prone to the formation of urine stones.

All of our treats and chews are low in purine and make a great treat for dogs on a low-purine diet.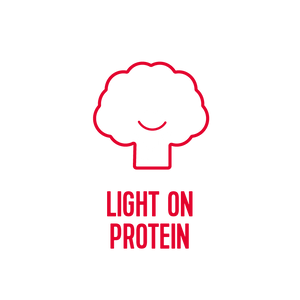 Dogs need protein in their diets to lead a healthy life, but too much protein can lead to kidney disease.

W'ZS treats and chews contain 2.5% protein, making them suitable for dogs with ongoing kidney issues.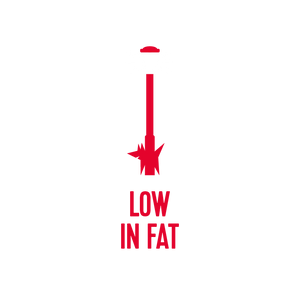 Healthy fats are an essential part of your dog's diet, but too much can be a recipe for weight gain. Less than 10% fat is considered a low fat diet for a dog.
Our treats contain less than 1% fat, making them perfect for training, avoiding obesity or fat-related conditions like pancreatitis.
Straight from the pooch's mouth
My dogs absolutely love these treats they are both fussy eaters but gobbled these treats up straight away. The bonus is that they are low purine treats which are hard to find. The tin is very handy and makes a good shaking sound which makes them come running!
Trinity, Rae & Neo
We love these treats, they are perfect for Dalmatians!
Spud & Lucky
Our whippet is particularly sensitive to certain meat products, so it's great to know we can keep her interested and motivated with these meat free treats and not worry about any nasty side effects! She loves them, and we love the designs.
James
Your flavours are funny, but what do they actually taste like?

We named our treats after W'ZIS O.D (original dawg) Greta's favourite things.

Postman & Roast is a smoky bbq flavour, smells just like a certain retro bacon flavour crisp. Made with tomato, pumpkin and sweet potato.

Lamp Post & Chips is a subtler fruity flavour and has a rosy hue thanks to the purple sweet potato.

Slipper & Biscuit is for the peanut butter lovers. Made with Broccoli, Apple and Peanut Butter.
What is purine?

Purines are widespread chemical compounds. They are obtained in food and are created naturally within the body — they are essential building blocks of DNA. Other body functions include signalling molecules, providing energy, controlling cell growth, forming part of essential coenzymes and contributing to nervous system function (including neuronal development).

We know that Dalmatians should follow a low purine diet. All other mammals, aside from humans and dalmatians, excrete purines differently. When purine breaks down in mammals, they produce allantoin, a very soluble compound that's harmless to the body. In dalmatians and some other dogs, purine breaks down into uric acid, and the acid leaves the system in the dog's urine. Unfortunately for them, uric acid isn't so gentle on their organs.

In addition to bladder stones, the uric acid associated with purines can also lead to kidney and liver disease, diabetes and reduced pancreatic function.
Which breeds are vulnerable to purine?

Dalmatian
Black Russian Terrier
Bulldog

Other breeds thought to be sensitive to purine:

Basset Hound
Beagle
Bichon Frise
Cocker Spaniel
Dachshund
Irish Setter
Irish Terrier
Lhasa Apso
Miniature Poodle
Miniature Schnauzer
Newfoundland
Yorkshire Terrier
Can I give them to my Dalmatian puppy?

Our treats are suitable for puppies from 4 months (16 weeks) old.
Why are your treats light on protein?

The Association of American Feed Controls (AAFCO) suggest dogs need their food to contain 18% protein to lead a healthy life. Too much protein can be bad for dogs leading to kidney disease and weight gain. Healthy kidneys will extract excess protein and pass it harmlessly away in your dogs' urine. If you start finding yellow patches on your lawn, it could point to your dog consuming too much protein in their diet. W'ZIS chews and treats contain 2.5% protein, making them a suitable treat for dogs with ongoing kidney issues and weight gain.
Are your treats suitable for dogs with dietary issues?

You will always need to consult your vet if you have any doubts, but generally, our treats are popular with dog owners whose pooches have allergies, kidney issues or other sensitivities to food.
Age verification
By clicking enter you are verifying that you are old enough to consume alcohol.