Free Treat Tin
Tax included
Shipping calculated at checkout
Free shipping on all orders over £19.50
Dispatched within one working day
You can't do the W'ZIS rattle without the tin.
Get a free empty tin to top up with treats, 
exclusively for subscribers of ManyPets VetBox.
Our durable, reusable tin will slip effortlessly into your pocket or purse. Keeping the treats fresh and the smell locked in — or else you'll have more doggy friends than you bargained for.
Details
Ingredients
Info
Reviews

(0)
Where can I buy W'ZIS?
How many calories are in your treats?

Our small 'W' treats are just 1 calorie each meaning you can reward generously.
Are your treats suitable for dogs with dietary issues?

You will always need to consult your vet if in doubt but generally our treats are popular with dog owners whose pooches have allergies, kidney issues or other sensitivities too food.
How do you pronounce W'ZIS? 

"What's this?" It is what most hoomans say when they treat their dog. It is the treat name that dogs have already heard of.
Can I give W'ZIS treats to my puppy?

We recommend you wait for your pup to reach 4 months (16 weeks).
How long is the shelf life?

We recommend consuming W'ZIS products within 6 weeks of opening as the appealing aroma (to dogs) will start to fade. Due to the very low moisture content, a sealed W'ZIS product will last up to 36 months.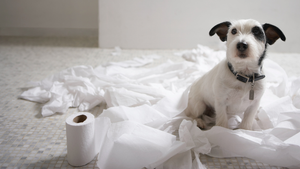 Need to pop out and leave your dog unattended?
Do the W'ZIS scatter and go.