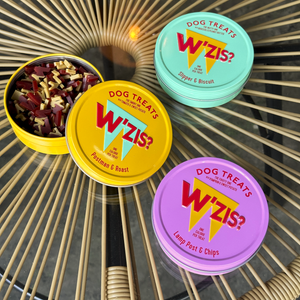 Refillable, recyclable, delectable
Don't keep 'em waiting. Our shiny new tins now only require one turn.
Plant-based dog treats on demand.

Shop Treats
Say W'ZIS and they will come
Your dog already know's the name W'ZIS. Time for a treat, a reward for good recall and training. It's a pleasure to have dog in your life and we believe this should extend to the tin in your pocket to the treat in your hand.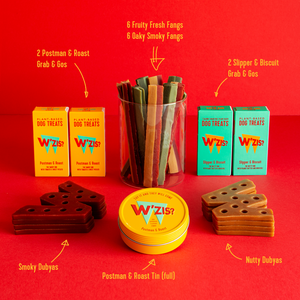 Treat Buster
New Tins
Triple Tin Value Bundle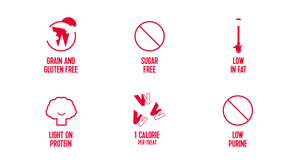 Plant-based. Healthy and awesome
See why our vegan dog treats are more than just part of the plant-based revolution bandwagon. The nutritional makeup of W'ZIS means they are a suitable treat for dogs with a variety of dietary needs.
Learn more
They are like magic, when we can't get her to come in from the garden, a quick shake of the tin and a holler of "W'zis" and she is in!
Steve Kemish
Ozzie loves them. Not sure what you put in them but he can't get enough of them!
Amanda Minty
Genius: you've just made Oakley's day. He really does love a lamp post, thanks for putting one in your treats.
Gary Canavan